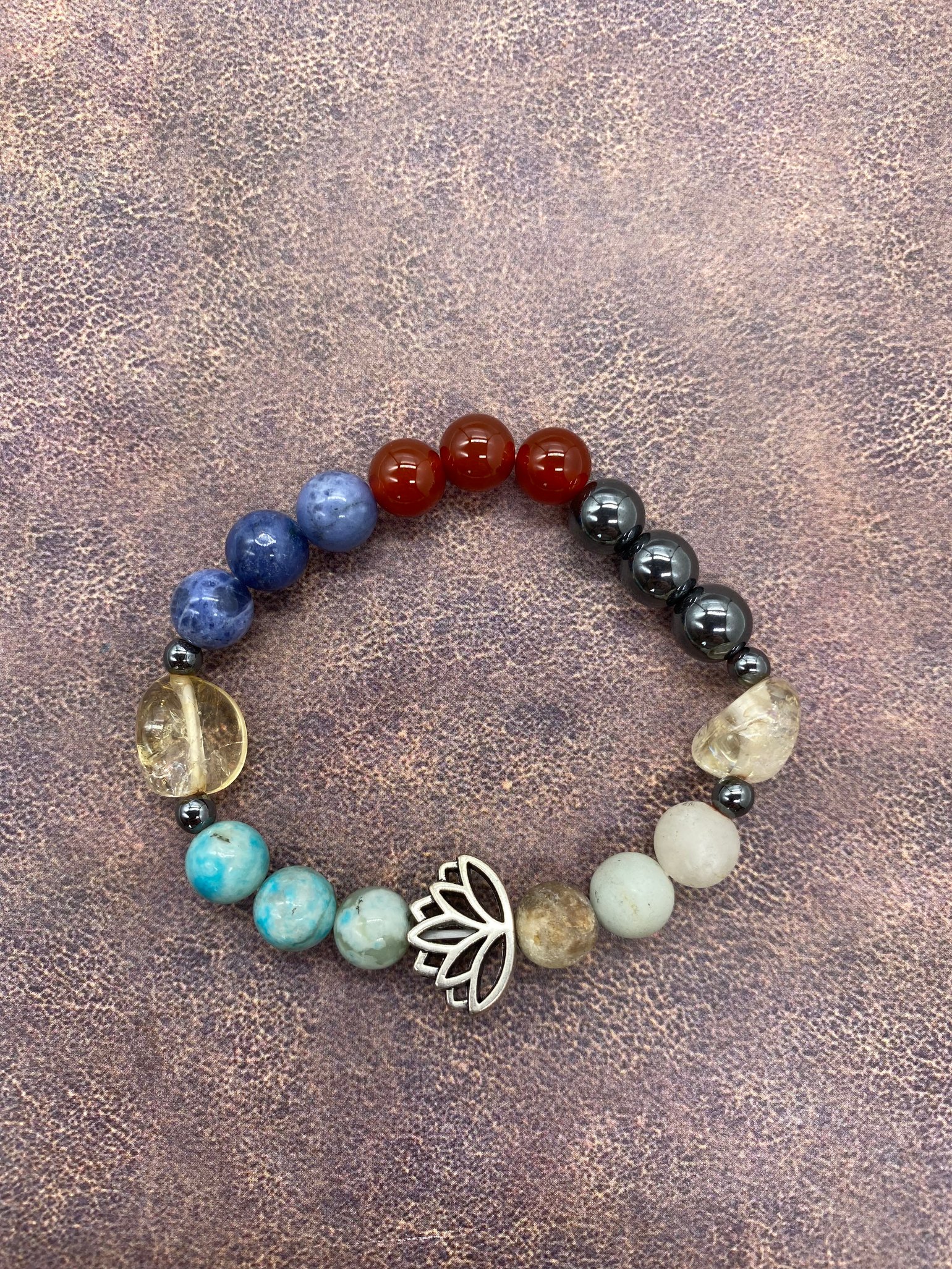 "The Lotus That Could" Empowerment Bracelet II
$

35.00
---
The Lotus is a powerful symbol for spiritual enlightenment, revival, and transcendence. Reminding us that even through murky waters a beautiful flower can still arise, as so can we.
This symbol was used along with very powerful crystal beads so that its wearer can be fully encouraged in the direction of self awareness, growth, and positive transformation.
Happiness, mental clarity, protection against negative energy, a desire to pursue goals, and personal empowerment are the energies of this bracelet.
Stones included are citrine, carnelian, amazonite, Chrysocolla, Sodalite, and hematite.
The combination of these stones protects and uplifts its wearer to arise out of hard times and arrive into a new beautiful reality.
6 1/2" inches.
---