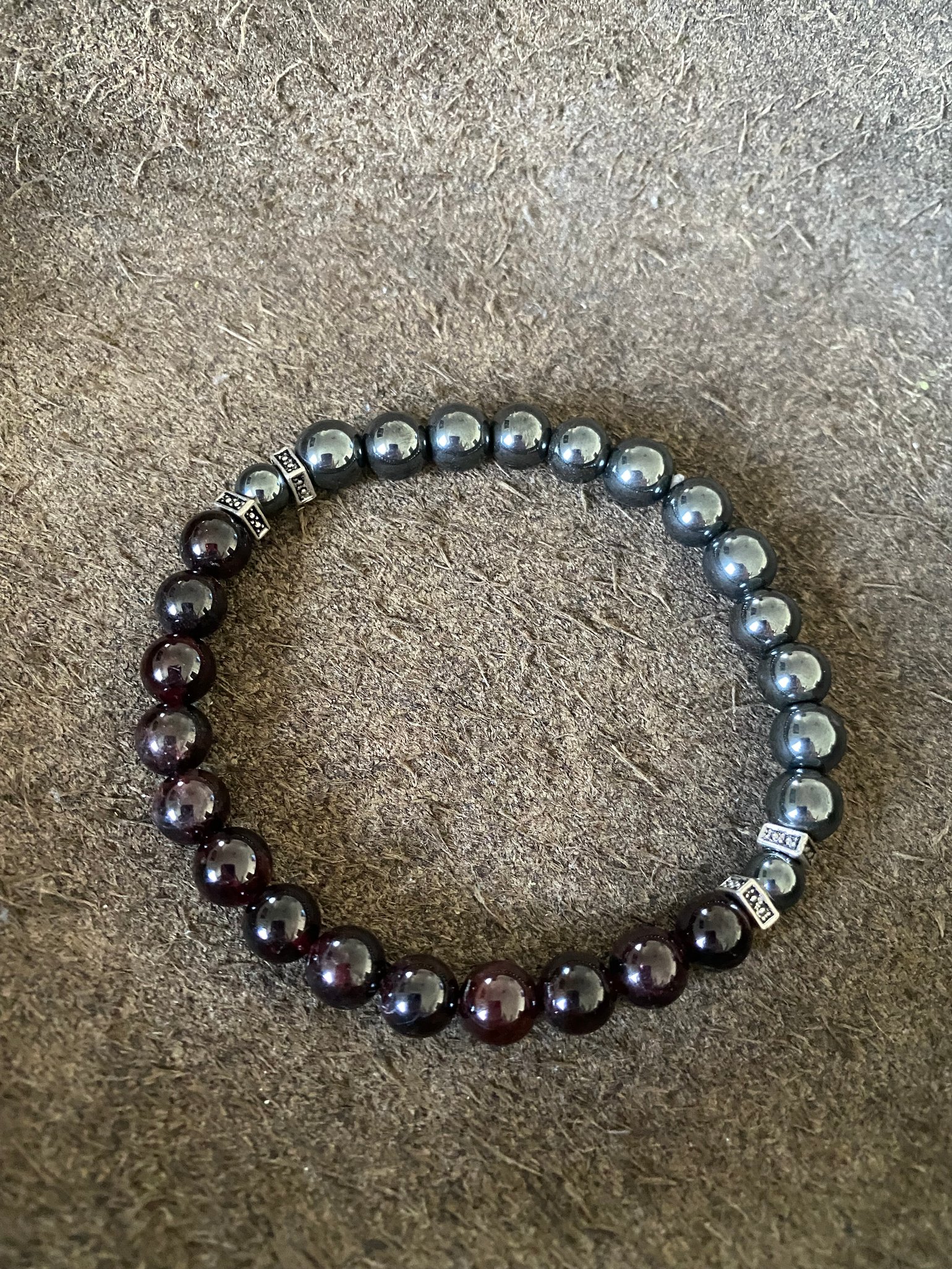 8mm Garnet & Hematite "Energy Activation" Mens Bracelet
$

33.00
---
8mm Garnet Beads with 8mm Hematite beads makes for an energy activating combination of stones.
Garnet is a powerful and energizing stone. It protects its wearer from danger, is said to bring luck to its wearer, and inspires love and devotion. It's enhances self confidence and opens the heart. This stone is known for balancing an overactive sex drive and relieving emotional wounds. Garnet brings new hope and expands awareness. Garnet also enhances the energy of any other crystal near it.
Hematite harmonizes mind, body, and spirit. It also protects empath's by blocking the emotions of others from entering their auric field. Hematite helps align its wearer with life purpose and fulfilling experiences. Hematite is beneficial for relieving inflammation and discomfort in the body.
8.5 inch mens bracelet
---